This article is part of the Coffalyser.Net Tips & Tricks collection.
Coffalyser.Net conveniently allows you to export sample reports of all samples simultaneously.
In the

comparative analysis

tab , right-click on a sample and select

Open Sample Results

.
You can now start the export of all sample reports in three ways:

Navigate to the

Sample result overview

or

Sample report

tab, right-click and select

Create PDF Reports All Samples

.
In any tab, press the keyboard shortcut Ctrl + Alt + R.
In any tab, click the button in the toolbar.

In the dialog box that opens, enter a name for the folder in which the reports will be saved in the

File name

field, and select the location where you want this folder to be created.
Click

Save

to create the folder and sample reports.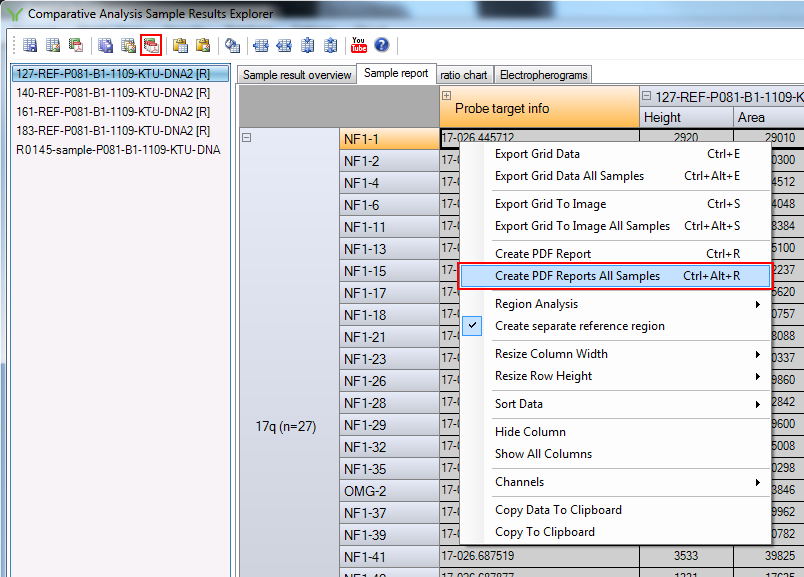 Rate the quality of this page
3 of 6 people found this page helpful
Disclaimer
The information provided in this material is correct for the majority of our products. However, for certain applications, the instructions for use may differ. In the event of conflicting information, the relevant instructions for use take precedence.