In this module: Learn how to use the Quality Control fragments to assess the quality of your MLPA experiments.
Click the image below to start the e-learning module in a new window in English. This module is also available in German.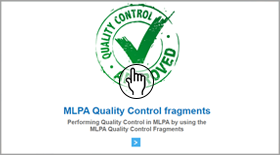 Internet Explorer users: version 9 or higher is required to be able to view our e-learning modules and Troubleshooting Wizard.